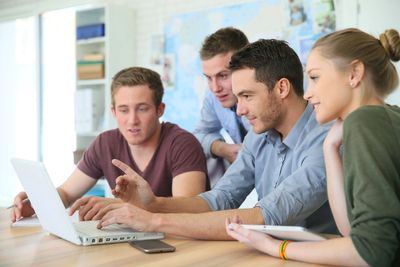 Dedicated Support for Your Property
—Recruitment of the "perfect fit" General Manager. We have access to many individuals looking for advancement in the hospitality sector. Supervised education and training of the successful individual will be paramount.

—Assist with On-boarding with Best Western International

—Communicate with BWI and comply with UC visit requirements
—Onsite training and visits with Regional Service Managers

—Oversee, prepare and analyze Operating Budget

—Organize sales and marketing efforts, sales calls, tradeshows website and brochure development.
Establish /Update client list from local companies, schools, service clubs, etc.

Assist in creation of hotel's website (brand identity)

Assist in creation of collateral materials

Set up site visits and organize grand opening and press releases

Ensure contracts are set with online travel agents ie: Expedia, Travelocity, etc… and Revenue management techniques are in place

—Assist with ordering FF&E
—Attend BW meetings and conventions on behalf of the hotel.

—Recruiting, hiring, training of all employees. Establishing HR policies and procedures.

—Food & Beverage, if leased out, procure reputable catering company with RFP process. If not leased out, concept advice and implementation.
—Accounting, procure and set up in house system for payables, receivables and payroll if applicable.

—Train on Property Management System based on BWI guidelines, F&B sales and service program

—Operations, set up job lists, policies and procedures for each department
—Design requirements – adhering to BWI guidelines for design and brand standards for a BW property.